Albatross Bay Resort - Weipa Qld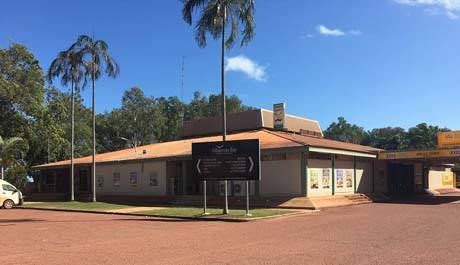 Since 2014, I have been playing a couple of weekends a year at one of my all time favorite gigs the Albatross Bay Resort in Weipa. More commonly known as "The Alby" by the locals. I usually play Saturday night in the Beer garden then a Sunday afternoon session in the Beer garden. If you have never been to Weipa you need to check this place out, it is located on the the west coast of the Gulf of Carpentaria on the Cape York Peninsula about 800klm north west of Cairns.
Weipa is quite a beautiful and truly unique area. Because the Albatross Bay Resort is a beachfront property and is situated on the west coast of Cape York.. guess what?
The sun sets on the ocean there, which lends itself well to enjoying a few drinks in the afternoon with friends watching the sun go down. I hear the fishing is amazing there too.. as you would expect in such a remote part of Australia.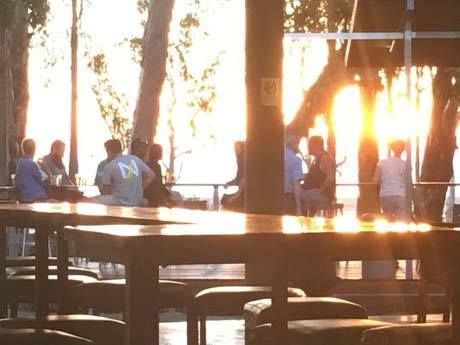 Rio Tinto owns and operates the Bauxite mines there and just about everyone you meet in Weipa works in some form or another Rio Tinto. I think that is why the music I play tends to fit in well here, because most people who work at the mine are from somewhere else in Australia whether it be country or city areas and are up here working. A lot of people do the whole fly in fly out thing on a regular basis, but I have noticed a lot of couples have moved here and started families.