Hi I'm Paul Brennan a Solo singer acoustic guitarist/entertainer working out of Cairns and Townsville areas in Nth Queensland.
I specialize in providing quality musical entertainment for Hotels, Weddings, Parties and Corporate events.

Singing and playing acoustic guitar is something I love to do anyway, whether it be around a campfire, restaurant, or a pumping bar full of punters singing along. I consider myself  a very fortunate person indeed to have made a full time living as a singer acoustic guitarist in North Queensland for closing in on 30 years now.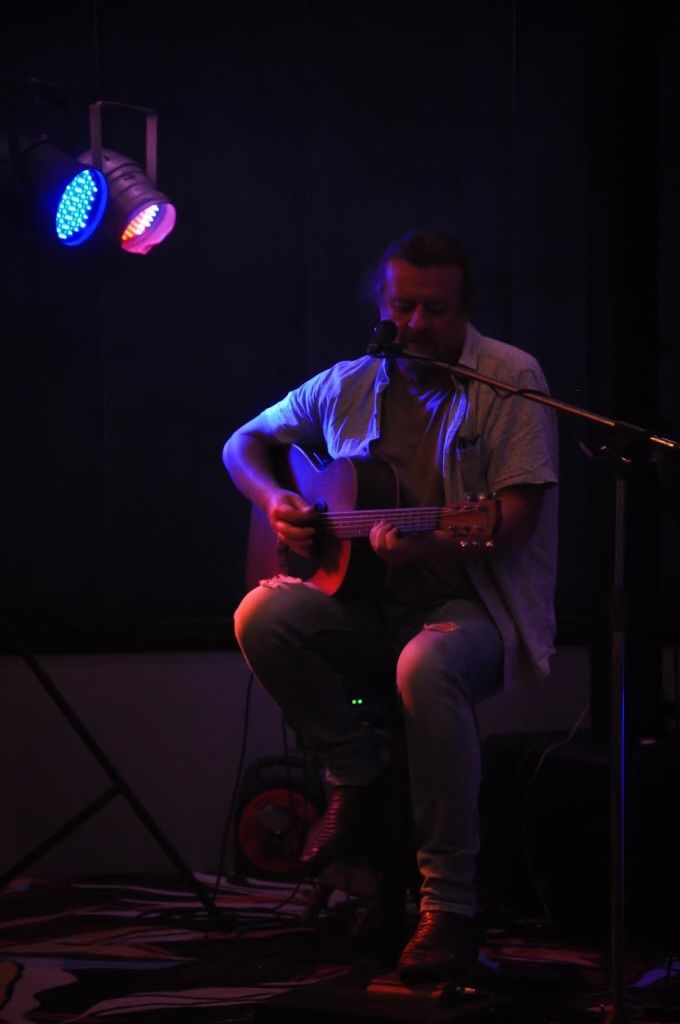 What to expect at one of my gigs
I would classify the style of music I perform as mainly old school with a fair amount of new stuff as well.. my main influences would be Paul Kelly, Hunters and Collectors, Bruce Springsteen, Powderfinger, Nirvana, Foo Fighters, U2, Cold Chisel, Pink Floyd, Matchbox 20 and a few others.
I mainly play cover songs although occasionally I'll sneak in an original. I try to keep the tone of the night "upbeat" as this approach seems to work the best for me and the audience.
In short I look around the room see who is there and play appropriately.
I would also like to say I'm quite raw it's just me and my acoustic guitar up there with the occasional bit of harmonica thrown in for good measure, no drum machines or backing tracks. Everything that happens on stage is happening live as it happens.
A few years ago I was working in with the Australian Songwriters Association as their coordinator in Nth Queensland. Nine guys from the ASA were traveling around Australia in a coaster bus recording original artists for a national TV show called Wax Lyrical Songwriters. When they arrived in Cairns they camped at my place wherever they could find a space, for a week. It was a very big week. To show their appreciation they made a video for me of a song I wrote called "Shine On"  Thanks guys.
The Gear
I use a Mackie PA system, I could go into all the technical jargon about how good this gear is but I wont bore you with those details. All I will say is that the Mackie brand has long been recognized in the music industry as being right up there amongst the best when it comes to delivering a quality professional live sound. Any professional small band or artist in the country would feel quite confident in plugging in to my PA system. It is very good gear.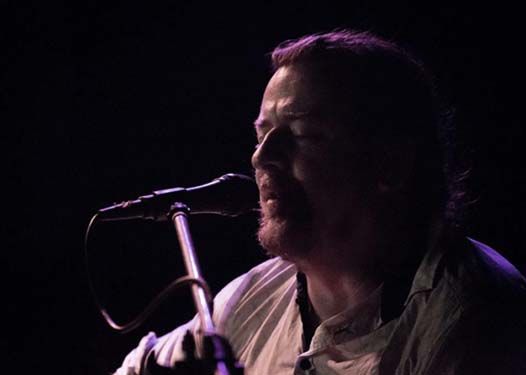 Career Highlights
From mid 2006 until early 2011 - I was the Musician/Entertainer on the (now closed) Dunk Island Resort a 4 star resort Island off the coast of Mission Beach. For the most part I was performing 6 nights a week in the main bar entertaining the in house guests. I played many  weddings and corporate functions there also. All up, I played over 1,000 gigs at Dunk island Resort. Can't help but improve under that sort of workload.
No Woman No Cry - A bit of footage from Dunk Island days
April 25th and 26th 2019 I went for my annual pilgrimage to Pt Moresby in Papua New Guinea to play at the Anzac Day celebrations at the Royal Papuan Yacht Club. Once again it was a great time and I love going there.
March 8th and 9th 2019 I played at the Wagin Trade Fair in West Australia. What a great weekend that was too. I met some really great people and we all partied pretty well and had a ball.
February 16th 2018 I played support for Ash Grunwald at the Kirwan Tavern in Townsville. That was a great night I got to pull out a few original songs and play them to a very appreciative crowd. Ash has long been a favorite act of mine so I felt it to be quite the honor to be asked to play support and warm up the crowd for him.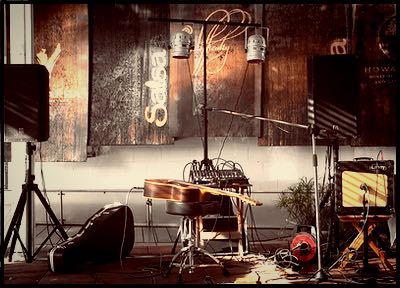 This photo was taken at Salsa Restaurant Pt Douglas at one of the many weddings I have played there. Gives you an idea of what my PA set up looks like.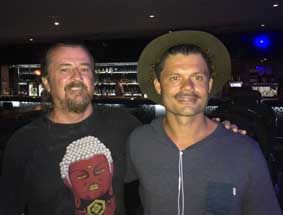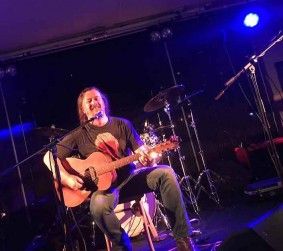 Ash Grunwald and myself during sound check at the Kirwan Tavern Townsville.
.
Flew to Papua New Guinea to play at the Royal Papuan Yacht Club in Pt Moresby for New Years Eve 2017-18. I also played there on Anzac Day 2017 and 2018.
2019 saw me playing at quite a few weddings between Port Douglas, Cairns and Townsville. Couple that with a steady stream of corporate, parties and hotel gigs, 2018 has been a good year so far
---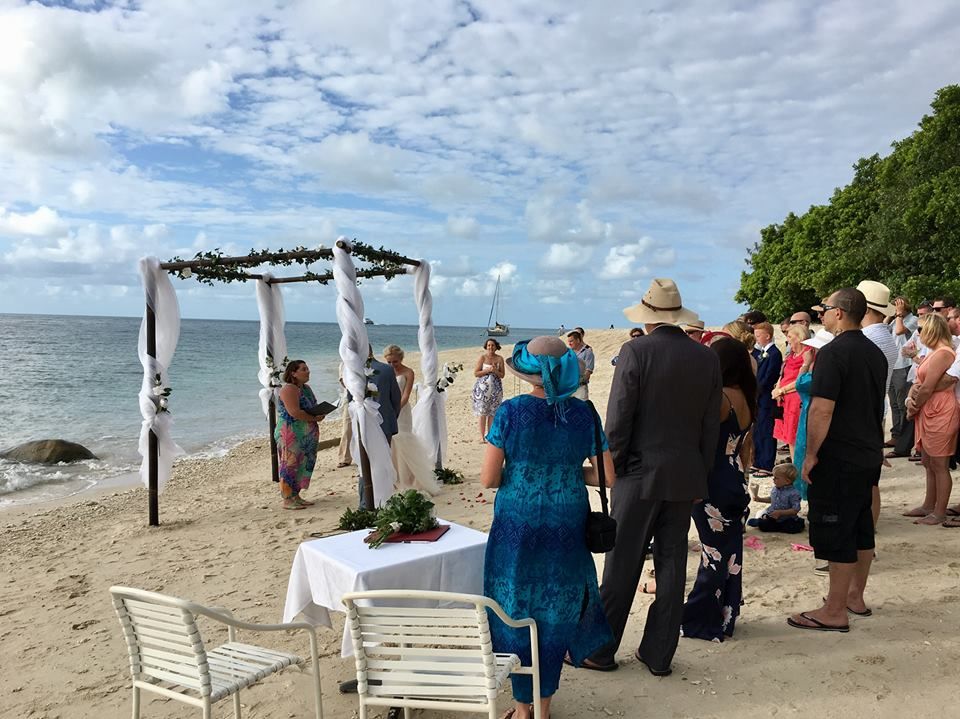 Testimonial
Hi Paul,
We can't believe how quickly time has got away from us. After returning home from our wedding in Pt Douglas we went straight back to work, the joys of being a married couple, we are loving it :)
We really appreciated all of your assistance in getting us to where we needed to be for our big day. Everyone really enjoyed the music and we received heaps of positive feedback about your performance.
Continue doing what you do best, you're an amazing musician Paul.
Thanks again for your amazing work,
Tianni & Geoff Harrison
Bendigo - Victoria
Testimonial
Hi Paul, well we are back from our honeymoon now, had a fantastic time in Fiji. Once again thanks for playing for us at our wedding in Palm Cove in August.
Everybody is still talking about how good you were. 
I don't know if you knew, but there were a few guys we actually checked out as well as you. I mean they were really good too but you were just so much better for what we wanted. Thanks again Paul :)"
Stephen and Lyndell Blake - Adelaide Sth Australia
Testimonial
"Port Douglas is one of Queensland's and Australia's premier tourist destinations. It is very important to us that all of the acts that perform at our venue are of the highest standard.
Paul is a great act and an absolute sure fire winner with our guests every time he plays. His ability to read the crowd and play the appropriate songs is almost uncanny and he makes it look so easy too.
It is plain to see Paul is very dedicated to his craft and I would happily recommend him to anyone seeking a great performer."
Stephanie Griffin - Asst Manager Central Hotel Pt Douglas
Paul Brennan has been a regular solo singer/guitarist at our venue "The Garage" for over 5 years now. Paul is one of those rare soloists who actually pulls a crowd every time he plays.
Aside from being a great act he also interacts and relates to the crowd on a personal level which is one of his major strengths as an act.
We highly recommend Paul Brennan to anybody who is seeking a top line solo musician." 
Matti Rix - Owner Garage Bar and Grill. Mission Beach Queensland
 A big night at Foxy's Bar on Fitzroy Island
.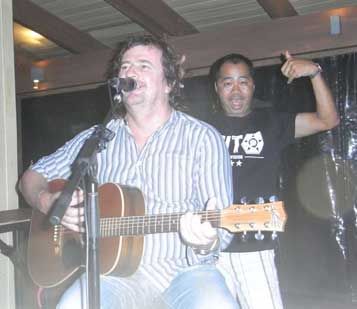 In Closing
If you are looking for a solo entertainer/singer acoustic guitarist in Cairns who is competitively priced, to perform at your Wedding, Hotel, Party or Corporate function and willing to travel anywhere from Port Douglas, Cairns, Townsville and beyond - please keep me in mind.