Salthouse - Cairns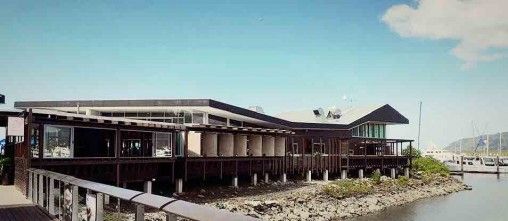 Salthouse Cairns is a really great place with a classy atmosphere. Definitely designed with that laid back, casual open air tropics lifestyle in mind. It is one of Cairns more popular venues with all age groups. It isn't hard to see why when you consider the location overlooks the Cairns Marina.
Over the years on occasion I have dropped in there at random times during the day for a quiet afternoon drink, settling back on the deck there somewhere, watching the world go by. It is pretty hard to beat.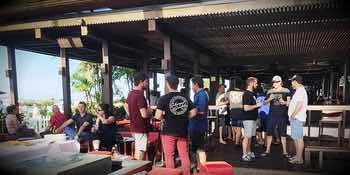 I usually play there once a month on a Friday afternoon from 5.30 - 8.30pm. I'm usually playing to the after work office crew around town and the guests and staff from the many cruises boats that go out from the Cairns marina to the barrier reef each day. It's chilled out afternoon people just catching after work up having a few drinks listening to some music as the sun goes down.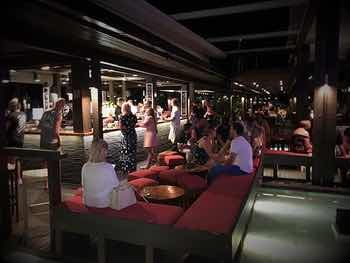 At 9.00pm the DJ kicks off and takes it away. In the same complex there is a Pizza Bar good food there too. I usually have a feed and a coffee before heading off